2010 - 2006
august 2010
Our new drinks menu is introduced. The cocktail menu has undergone a major makeover. The drinks are no longer listed according to content but are separated into eclectic groups, interwoven with an original hand-illustrated story. The menu presents a number of Bugsy's signature cocktails.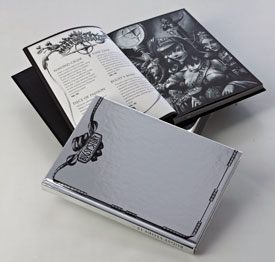 july 2010
Bugsy's reopens decked out in a new style! Following exactly two weeks of intense work, we are once again ready to serve the world's best cocktails.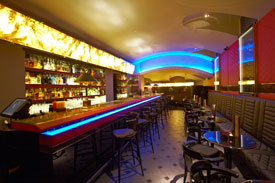 june 2010
Bugsy's Bar closes in order to allow extensive interior remodeling.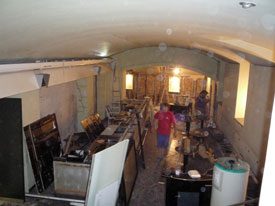 march 2010
To celebrate fifteen years of operations, we launch our new "Living Cocktails" ad campaign together with our new website.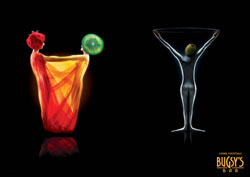 november 2009
For the second year in a row, we receive the prestigious Czech Bar Awards prize for being the Best Cocktail Bar in the Czech Republic.
july 2009
We discovered that there are eight more Bugsy's Bars in the Czech Republic alone. They have nothing to do with us and are just exploiting our name. We have taken all of the necessary legal steps and are working on correcting this situation.
june 2009
Our new PHENOMEN Music Club and Bar opens in Prague's Smíchov District.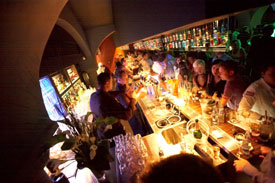 may 2009
Václav Vojíř is the first bartender to take over "The Bartenders' Travelling Book", which will circulate around the globe for several years and pass through the hands of 333 of the most prominent personalities of the bartending world.
november 2008
After more than thirteen years, we witness the departure of Zdeněk Šulc, one of the co-founders of Bugsy's Bar.
november 2008
The maiden voyage of the Bohemia Train, a luxury train operated by Czech Railways, departs for Elton John's concert in Berlin and we are there. During the entire journey, we serve four-course menus accompanied by champagne and wine, mix cocktails and make sure that the passengers have all that their hearts could desire.
november 2008
The winners of the 2009 Czech Bar Awards for the best bars in the Czech Republic are officially announced at a gala celebration. Bugsy's Bar receives first place in the cocktail bar category.
march 2008
The readers of Zoom Magazine select Bugsy's as the Best Bar of 2008.
may 2007
Bugsy's Bar launches its first targeted marketing campaign with the slogan "You never know which drink will be the last."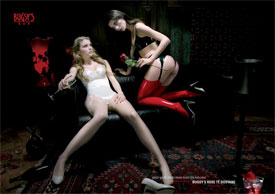 april 2006
Bugsy's Bar receives the Bar Times award for "Best Bar Menu in the Czech Republic".